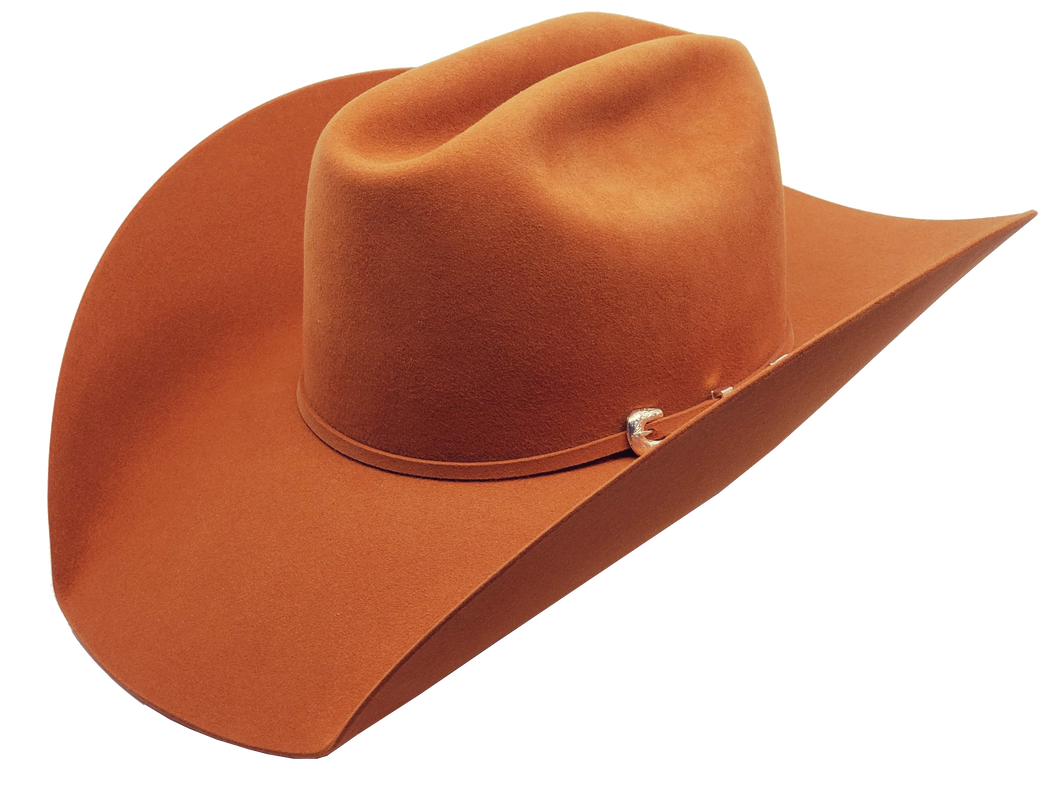 Atwood Hat Company Felt (Cayenne)
Regular price $425.00 Sale
Custom exclusive color by Atwood Hat Company. 
Atwood Hat Company makes some of the finest hats in the world and we don't just make that claim, we back it up with a satisfaction guarantee on all of these hats we sell! 
 Available in all sizes and can be shaped to whatever your preference. 
Sample color swatches available, please ask and we will be happy to send one to you!
Brooks Atwood makes hats the old school way, by hand! Using the best hats bodies available and equipment that's nearly impossible to get ahold of, Atwood is able to produce the highest quality hats in the world! Once you wear Atwoods you won't wanna go back!
Because of the high standards Brooks follows when making hats, you can't help but notice the huge quality difference between Atwoods and the competition. Atwood uses a higher percentage of the finer furs in their hats which makes them softer, more durable and longer lasting! When you feel the difference between them it's easily noticable! The X ratings mean nothing anymore as some brands will mark more Xs in their hats without adding the furs to back it up! That's why it's so important to know your hatter and know how much Argentina Hare or Beaver they put in their hats!
〰️〰️〰️〰️〰️〰️〰️〰️〰️〰️〰️〰️〰️〰️〰️〰️〰️〰️〰️〰️
Atwood 5x (Comparable to other brands 7x)
Atwood 7x (Comparable to other brands 15x)
Atwood Beaver 20 (Pure 20% Beaver Fur / Hare Fur
Atwood Beaver 50 ( Pure 50% Beaver Fur / Hare Fur
Atwood 100x (Pure 100% Beaver
We're proud to finish out the handmade process by literally customizing them any way you want! All of our hats come open crown & flat brim and we hand shape them to any crease. The veteran shaper Chris Chapman has been shaping hats for nearly a decade and will make sure you get the perfect custom hat you've always wanted! Whether it's a custom band, whipstitch or even a fedora we can do it!!
Note: We can make a custom fedora from any in stock hat!
Available in all sizes and can be shaped to whatever your